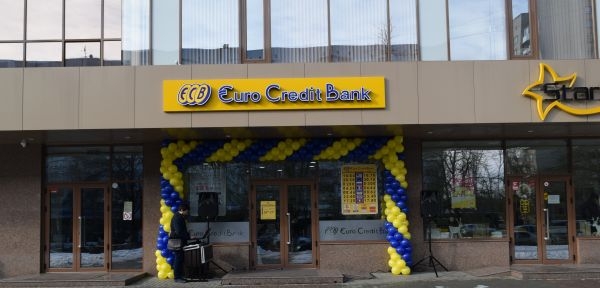 19/01/2018
Поделись с друзьями
Commercial BankEuroCredit opened the doors of a new office in the Riscani sector in Chisinau
Commercial Bank Euro Credit opened the doors of a new office in the Riscani sector in Chisinau. At the inauguration of the subsidiary, both the bank's representatives and the most loyal clients were present.

The new headquarters was equipped with advanced technologies, but most importantly with qualified and professional staff.

Euro credit Bank, is a bank with foreign investors. The ECB offers a wide range of qualitative products and services, permanently adaptable to customer requirements and needs. ECB offers its customers a pleasant ambience in the day-to-day service at commercial points.

"The goal of the ECB is to be closer to our customers. For 25 years we are on the Moldovan market and we show our customers that we are reliable partners.

Euro Credit Bank started its activity in the Republic of Moldova in 1992. Now it has eight branches throughout the country and 45 agencies providing banking services. Until the end of the year, bank representatives are assuring that they will open offices in other sectors of the capital and the republic to be closer to customers.